Custom Climbing Walls
Any shape, any style, any kind of wall.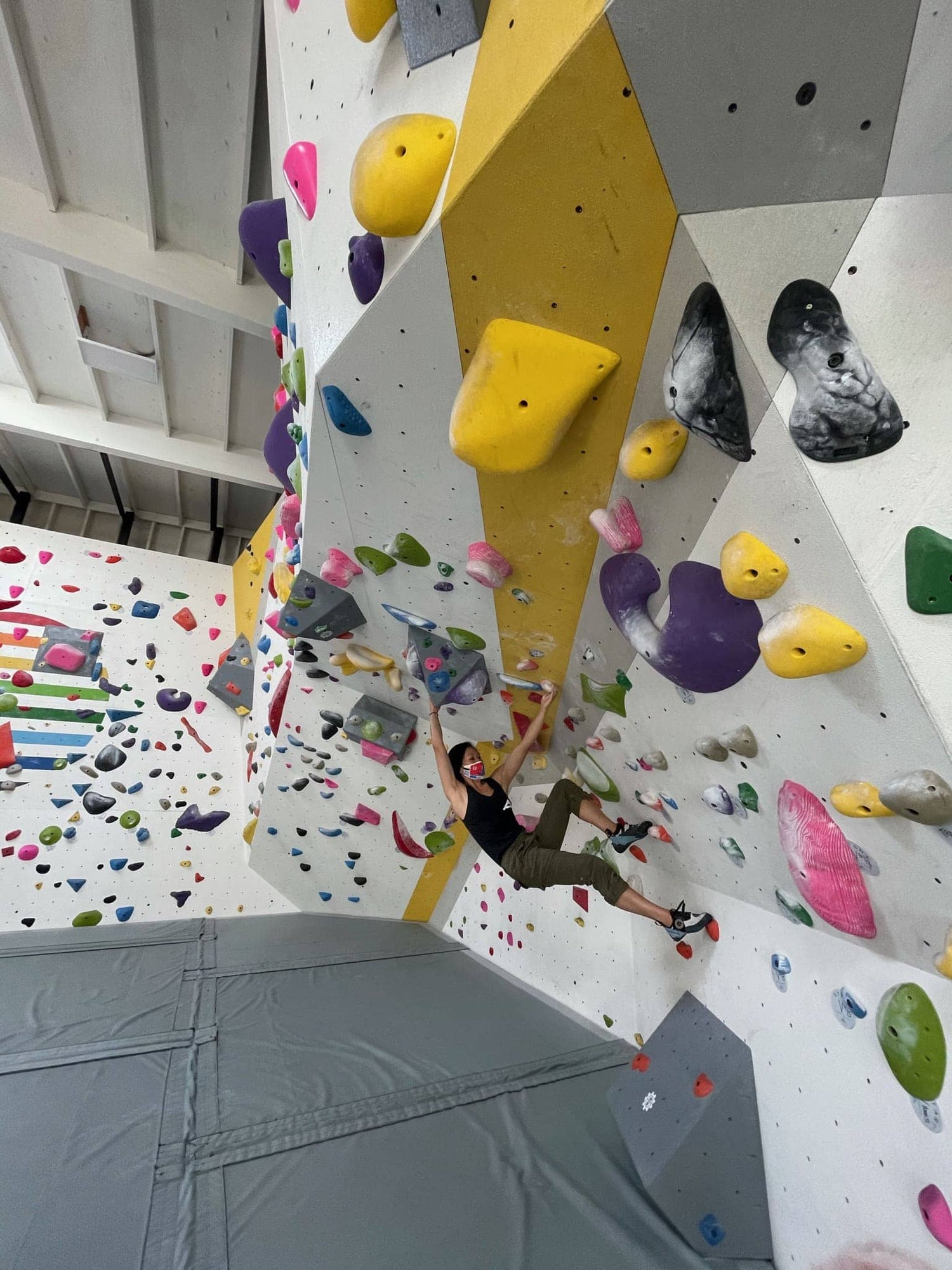 Climbing Walls: 101
Climbing walls are broken into two categories: rope walls and bouldering walls. Regardless of the type of climbing wall, you'll need protective Flooring to ensure your safety when descending the wall.
Rope walls are tall walls usually starting around 20' and going up to 40'-60' or more and have an anchor at the top for the rope to wrap around or clip into, or an attachment point for an Auto Belay (this could be in addition to or instead of a rope). Some rope walls will have no ropes, but instead have carabiners hanging down in a line up the wall. This is a lead wall, where you climb up and 'lead' with your own rope and clip in as you make your way to the anchor at the top. Both top rope walls and lead walls are in the rope wall category.
Bouldering walls are less tall, usually topping out at around 12'-16' with thick padding underneath to soften your fall. Because bouldering is much shorter, it's usually filled with very hard or technical climbing moves, so you get a good challenge in the limited space.
Let's Make it a Reality!
Our design process starts with you and your idea, then we narrow down a budget to work within and get moving.
If you're thinking about building a climbing gym, check out our Consulting service. We provide you with all the tools you need to have a successful climbing gym business.
Our Climbing Surface Textures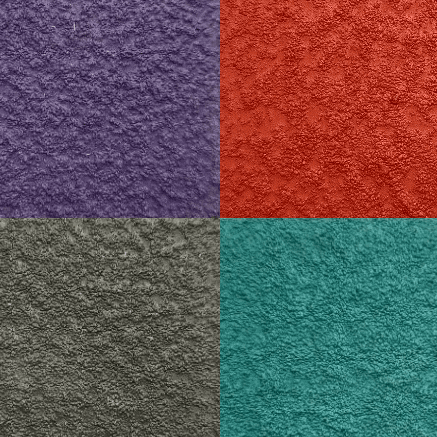 GYM ROCK LITE (WOOD)
The Gym Rock Lite texture is the strongest performing aggregate based texture on the market.  We use a proprietary coating system to ensure that each panel will outperform and outlast its competition.  The finish offers great texture and friction, and is guaranteed to maintain extreme durability and is very simple to clean.
Our coating system is also entirely scuff resistant.  What sets Gym Rock Lite apart is its ability to resist shoe marks and any other marks.  When it does need spot cleaning it is also very easy to wipe down.  
These walls can also accommodate many climbing holds and volumes for lots of options to place and change the climbing routes.
Get Creative. Think Color.
We've put together some examples to get the creative juices flowing.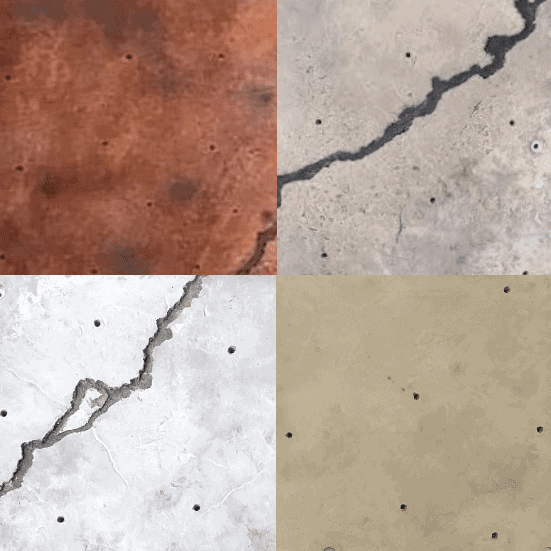 GYM ROCK (CONCRETE)
Our Gym Rock texture really sets us apart. The texture itself is a two-part application of a cement-like product attached both mechanically and chemically creating the most durable climbing wall surface on the market. This texture is specifically engineered for our climbing walls, and is designed to be quite flexible while appearing and feeling very rigid. Despite our 'beefed-up' building practices, all walls experience some degree of settling. Our texture can actually move with the structure, eliminating structural cracking and chipping that is common as a result of flex.
During the application of the second coat, the texture is stamped with micro-features molded from actual rock, and closely resembles flat granite. It is thicker than most surface textures, allowing us to round out edges for a more natural looking seamless construction. The surface looks great, and climbs even better. It is perfect for edging and smearing, can be molded into holds in tricky placement areas, like the outside edges of arêtes and the inside corners of dihedrals, and provides positive, realistic feeling for jamming in cracks.
While feeling like natural rock, our Gym Rock coating is still flat enough to use volumes everywhere on the wall which is not common with cement style climbing walls.  Gym Rock walls allow the flexible route setting of a plywood wall with the enhanced durability of a cement wall.