Modular Panel Walls
Simple, straightforward, climbing walls.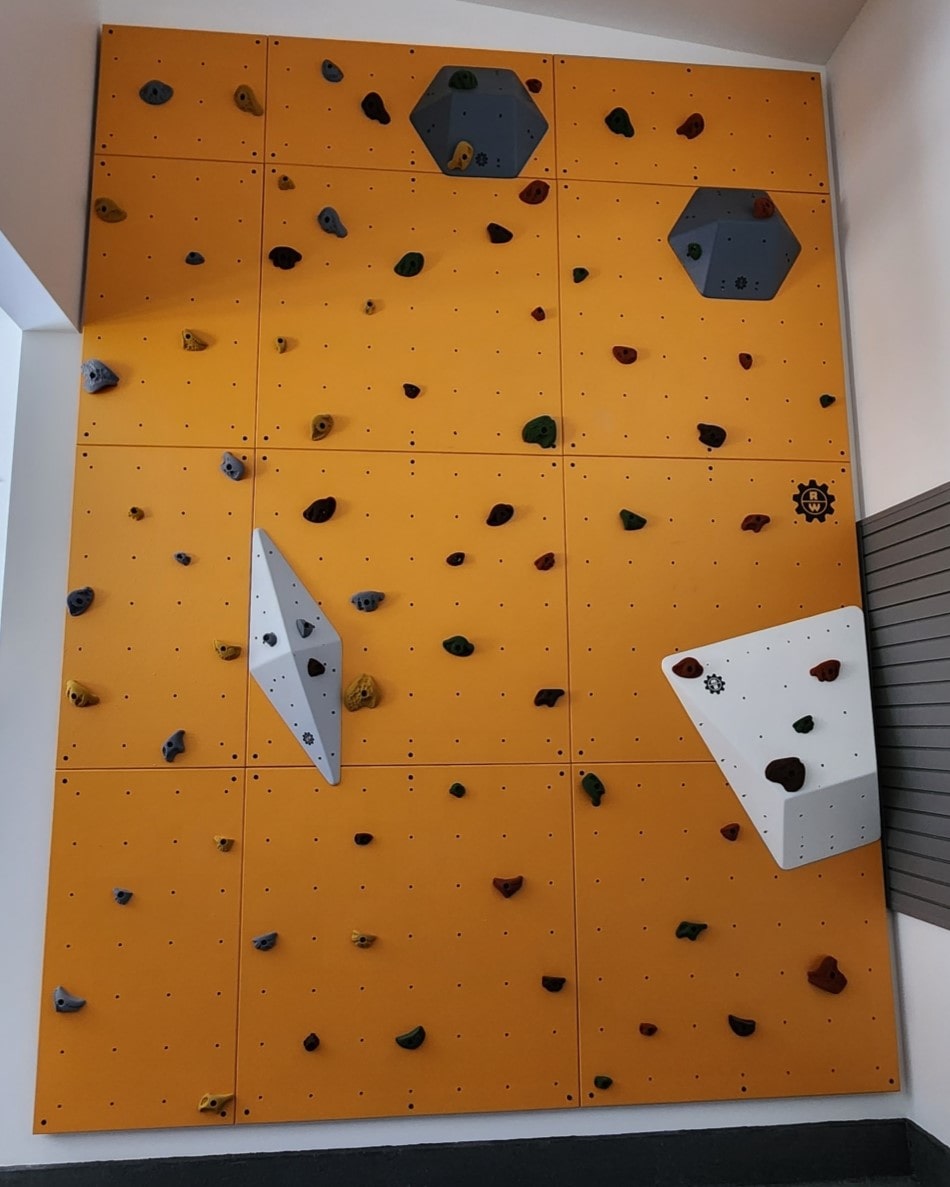 What are Modular Panels best for?
Our Modular Panels are perfect for school gymnasiums, playgrounds, auditoriums, and homes and can be installed in a few hours either by maintenance staff, a local contractor, or our team of professionals if you'd like. These panels can be aligned vertically for roped climbing or horizontally for traversing.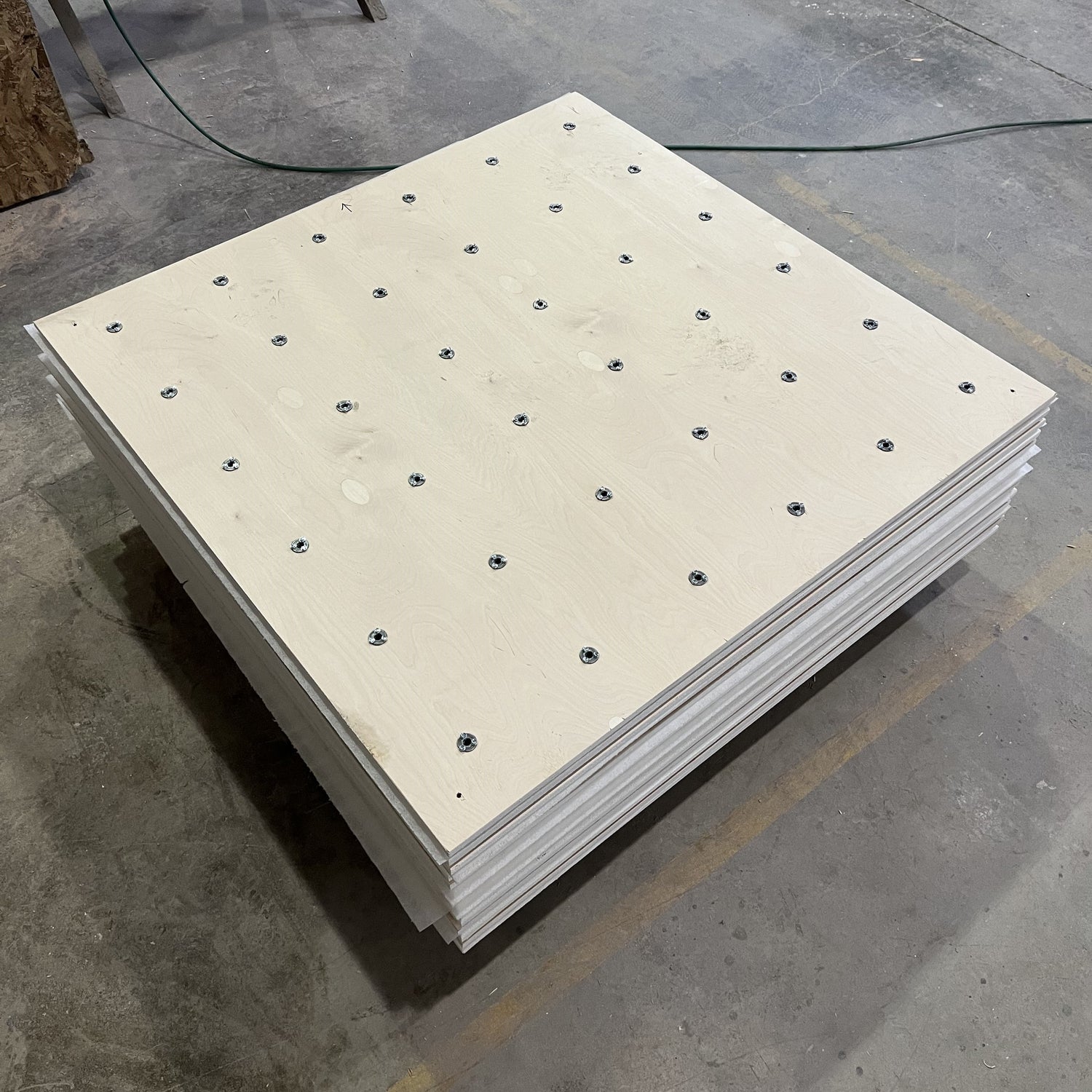 Shipping & Installation
All Modular Panels come finished with their respective surface coatings and t-nuts installed, but you'll need to buy the 2"x6" ledgers, lag bolts and screws from your local hardware store for installation. 
If you're only looking for a small wall, let's say 6 panels worth (or less than 100 square feet), we could ship them to you via UPS Ground (this is only an option for our GRL panels due to weight restrictions). However, for a larger wall order we'll ship via Freight which will get delivered on a wood pallet; please make sure there is sufficient space for delivery when the time comes.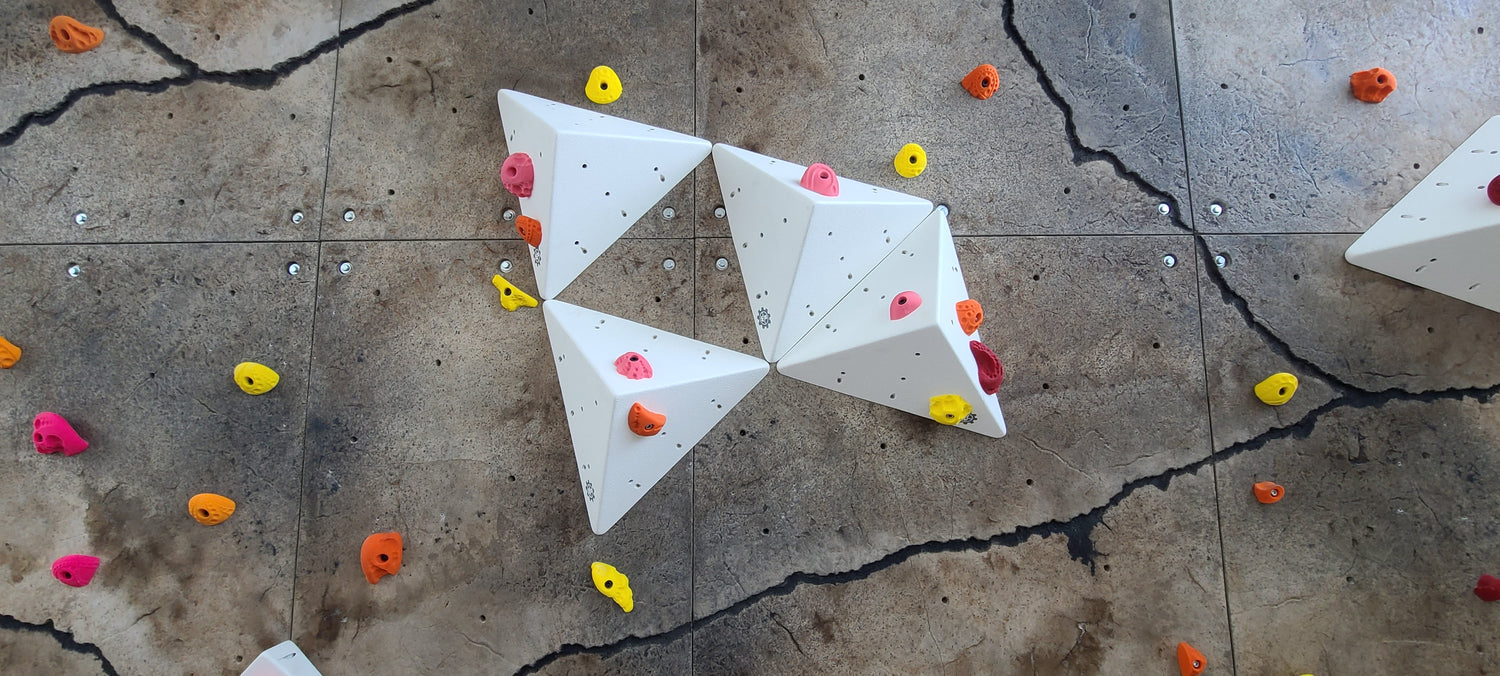 Padding & Climbing Holds (Those Grabby Things...)
For Modular Panel walls, we suggest using a thinner flooring option such as the Rockwerx Security Mats. These mats attach to the bottom of the climbing wall and can either hang from the wall to be out of the way and prevent climbing when the wall is not supervised, or lay flat below the wall for padding when in use. 
Once we have the walls and flooring sorted, it's time to start thinking about what you'll be grabbing onto as you climb. We offer a large variety of climbing holds from a couple different companies, and Climbing Volumes which we make ourselves in-house.
Start building your wall with:
Our Climbing Surface Textures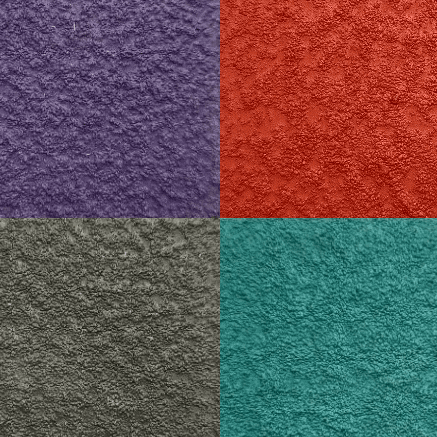 Gym Rock Lite (Wood)
The Gym Rock Lite texture is the strongest performing aggregate based texture on the market.  We use a proprietary coating system to ensure that each panel will outperform and outlast its competition.  The finish offers great texture and friction, and is guaranteed to maintain extreme durability and is very simple to clean.
Our coating system is also entirely scuff resistant.  What sets Gym Rock Lite apart is its ability to resist shoe marks and any other marks.  When it does need spot cleaning it is also very easy to wipe down.  
These walls can also accommodate many climbing holds and volumes for lots of options to place and change the climbing routes.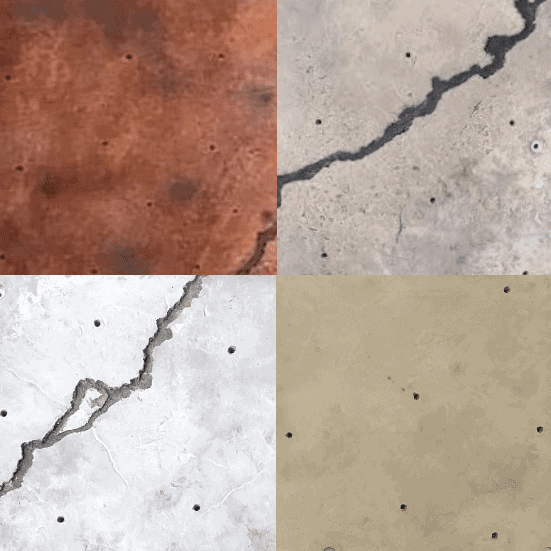 Gym Rock (Concrete)
Our Gym Rock texture really sets us apart. The texture itself is a two-part application of a cement-like product attached both mechanically and chemically creating the most durable climbing wall surface on the market. This texture is specifically engineered for our climbing walls, and is designed to be quite flexible while appearing and feeling very rigid. Despite our 'beefed-up' building practices, all walls experience some degree of settling. Our texture can actually move with the structure, eliminating structural cracking and chipping that is common as a result of flex.
During the application of the second coat, the texture is stamped with micro-features molded from actual rock, and closely resembles flat granite. It is thicker than most surface textures, allowing us to round out edges for a more natural looking seamless construction. The surface looks great, and climbs even better. It is perfect for edging and smearing, can be molded into holds in tricky placement areas, like the outside edges of arêtes and the inside corners of dihedrals, and provides positive, realistic feeling for jamming in cracks.
While feeling like natural rock, our Gym Rock coating is still flat enough to use volumes everywhere on the wall which is not common with cement style climbing walls.  Gym Rock walls allow the flexible route setting of a plywood wall with the enhanced durability of a cement wall.